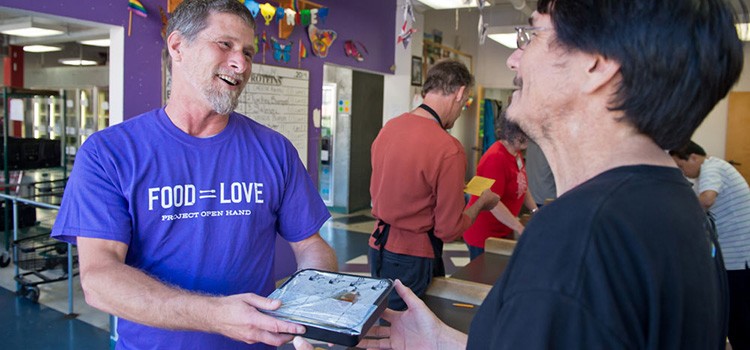 We are working hard to ensure continued service to our clients amid the COVID-19 pandemic. If you are a current POH Wellness client and have questions or concerns that your application materials may be out of date or expiring during this time, then please contact us by email at

[email protected]

or by phone at (415) 447-2326 . We will continue to provide our services to you without disruption.
(Important Update - March 16, 2020)
As you may have seen, Governor Gavin Newsom gave an Executive Order last night that recommended home isolation of all seniors and those with chronic conditions. We are committed to protecting the most vulnerable and protecting our seniors while continuing to provide the critical medical nutrition needs of those we serve. For this reason, we are strongly encouraging individuals to send a surrogate to pick up meals and/or groceries in our locations which remain open during this time.
Please be aware that we have modified our services for the next 30 days. During this time, clients will be receiving a prepackaged grocery bag or prepackaged medically tailored meal bags in an effort to expedite client service times.
We will continue to keep you up-to-date on any additional changes that may arise as the situation continues to change.
If you have any additional questions or concerns, please reach out to our Client Services team ( [email protected] / (415) 447-2326) for additional options.
------
Project Open Hand Wellness Programs serve the sick and vulnerable who need nutritious food to support their medical treatment. Our evidence-based research proves that nutritious Food is Medicine. For our neighbors fighting illness, good nutrition can help them heal quicker, get stronger faster, and lead healthier lives.
Medically-Tailored Meals: We provide nutritious meals to clients living with critical illness. Meals are available for pickup once a week in our San Francisco and Oakland locations. For clients who are homebound, we offer home-delivered meals. Wellness Program Menu
Fresh Groceries: For clients and caregivers who are able to prepare meals, we offer fresh, healthy groceries available for pickup once a week.
Mobile Groceries: For clients who are unable to travel to our locations, our mobile van provides fresh groceries and frozen meals at mobile locations throughout San Francisco and Oakland.
Nutrition counseling and education: To activate services with Project Open Hand, clients receive a nutrition and wellness assessment from our Registered Dietitians to guarantee our medically-tailored meals fully support their dietary needs. Our dietitians offer regular check-ins and continued nutrition guidance, recipes and recommendations for improved health outcomes.
Visit "How to Apply" to learn if you, a family member, or friend is eligible for services and download an application.
Click here for Locations, Hours, Directions.
Contact Client Services if you have additional questions or concerns:
San Francisco (800) 551-6325 or (415) 447-2326.
Alameda County (Oakland) (510) 622-0221.