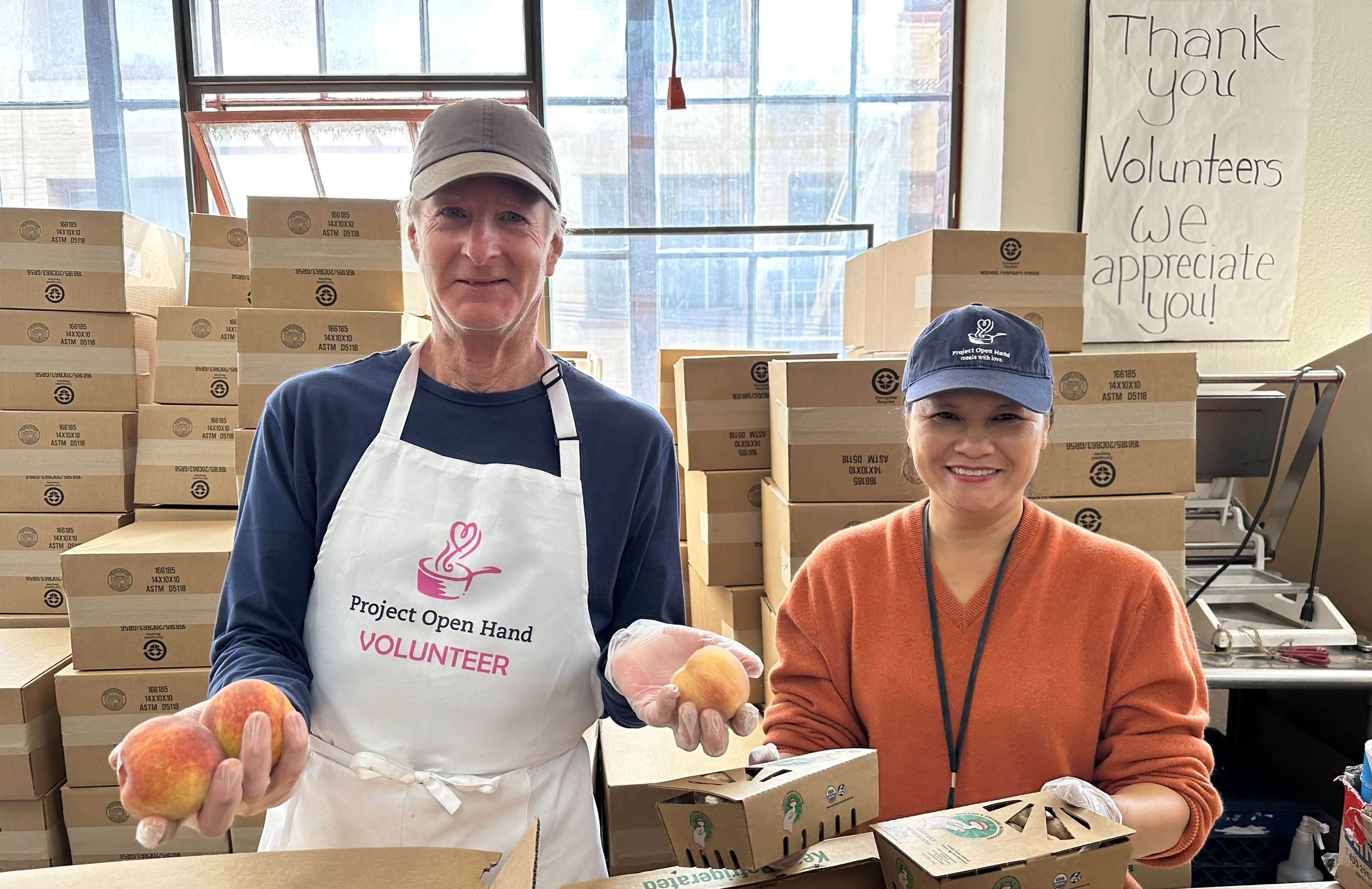 Help fill our most urgent volunteer needs!
---
Please review our guidelines before signing up for a shift. 
Minimum Age Requirement: 15 years old (to volunteer alone)
Health Guidelines: Check your health prior to your scheduled shift. If you feel sick, please stay home.
Face Masks: only required during direct contact to clients and while providing services. 
Food Safety: Thoroughly wash and sanitize hands, wear protective gear (hairnet, beard guard, and gloves) and follow instructions given by staff, whose main goals are the quality of the meals and safety of clients, volunteers and staff alike.
Community Service Hours: Please notify Volunteer Services via email

[email protected]

.
SCROLL DOWN FOR SHIFTS
---
Prepare and Package Meals (Kitchen)
Location: 730 Polk St.
Tasks include packaging and labeling prepared meals in containers and assembling frozen-meal bags.
---
Holiday Opportunities
Join Project Open Hand this Holiday season in providing meals with love to our sick and the elderly neighbors. Sign-up here.
---
If you are looking for a different way to help, we are accepting the following donations:
New, unopened Toiletries 
Food donations. We accept foods from licensed or regulated food service providers (restaurants, grocers, bakeries, etc).