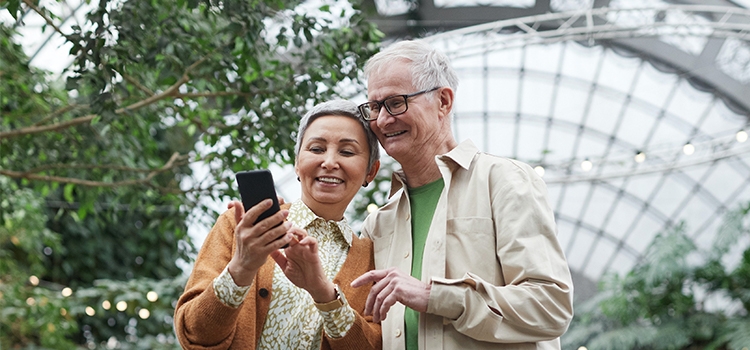 Project Age Well is a program offered by Project Open Hand and supported by the Administration for Community Living that aims to improve health and wellness for older adults while reducing social isolation and nutrition insecurity.  
If you are interested, please fill out this form or contact us at [email protected]  or (415) 447-2448 and we will be in touch! 
How it works: Older adults in San Francisco participate in weekly online nutrition and wellness classes with small peer groups over Zoom. Clients will also receive food delivered weekly for a maximum of 16 weeks and the opportunity to meet 1:1 with our Nutritionist and Care Coordinator for personalized consultation on individual needs.   
Food: Clients can receive either healthy, medically-tailored prepared meals or fresh groceries once a week for 16 weeks. This food can be delivered to your home or picked up at our office or one of our mobile sites. 
Individual Sessions: Clients have the opportunity to meet individually with our Nutritionist and Care Coordinator for personalized consultation on individual needs and wellness goals.   
Classes: Clients attend classes once per week for one hour over Zoom. Clients can choose to participate in classes on Tuesdays from 11:00am-12:00pm or on Wednesdays from 1:00pm-2:00pm. 
Classes are focused on two main topics 1) Nutrition and 2) Health & Wellness. View a list of our classes below.  
| | |
| --- | --- |
| Nutrition Classes  | Health & Wellness Classes  |
| Setting Goals for Wellness  | Building Social Connection  |
| Eating Well 101  | Reducing Stress & Cultivating Mindfulness  |
| Variety of Fruit and Vegetables  | Protecting Your Brain Health  |
| Tools for Healthy Choices  | The Importance of Sleep  |
| Meal Planning for Savings and Wellness  | Preventing Falls  |
| Batch Cooking for Wellness  | Maintaining Mobility  |
| Food & Mood  | Taking Charge of Your Health  |
| Reflection and Special Diets  | Developing Healthy Habits  |
You are Eligible If You... 
Are a San Francisco resident 

Are an English speaker or English language learner 

Are 60 years or older 

Have an annual income that does not exceed 300% of the Federal Poverty Level ($38,640 / year for household of 1)

Can store and heat food 
Have access to computer or tablet with internet, video capacity, speakers, and microphone (we may be able to loan you one - please inquire!) 

Feel socially isolated 

Have a chronic condition that is nutritionally impacted (ex: diabetes, high blood pressure, etc.) 
Dietary Restrictions 
Project Open Hand meals are tailored to meet the criteria of a baseline healthy diet and can support a variety of dietary needs. You can view a sample menu here. At this time, we are not able to accommodate the following dietary restrictions 
Celiac Disease 

Crohn's Disease 

Gluten free diet 

Keto diet 

Vegan diet 
Allergies to: linseed, flax, soy, coconut, egg, wheat, tree nuts, night shades 
If you have other dietary restrictions, please reach out and we can discuss if it can be accomodated.