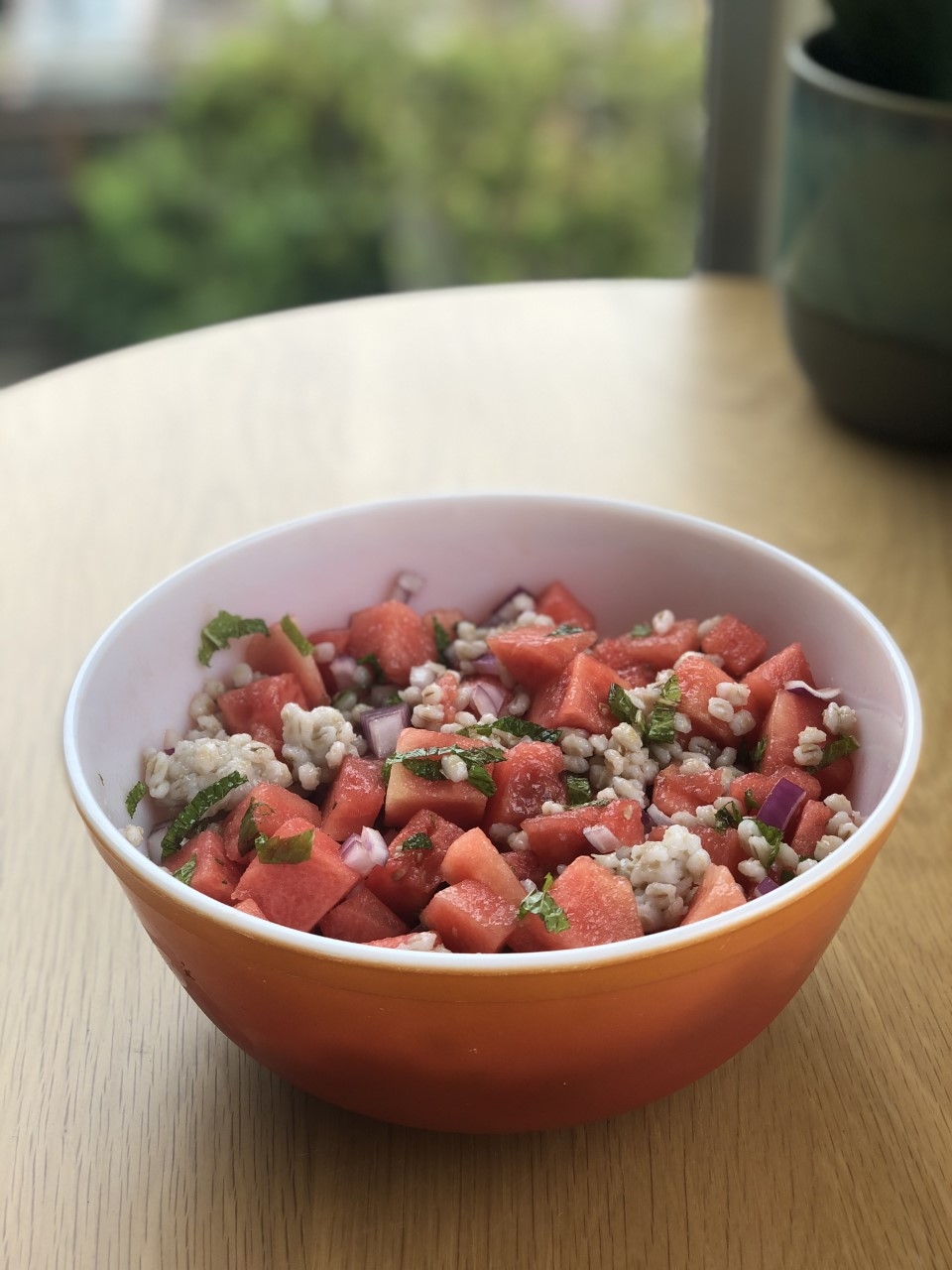 Barley and Watermelon Salad
Ingredients (Serves 2)
1 bag GC barley
¼ cup red onion
3 cups watermelon
1 tablespoon mint
2 tablespoons olive oil
Other Possible Add-Ins: Feta cheese, cherry tomatoes, spinach, and cucumber.
Directions
1. Cook barley in 3 cups water (3:1 ratio) for roughly 45 minutes or until soft. Drain barley and set aside.
2. Chop watermelon, mint and onion.
3. Combine cooked barley, watermelon, mint, olive oil and onion. Stir until mixed.
4. Enjoy