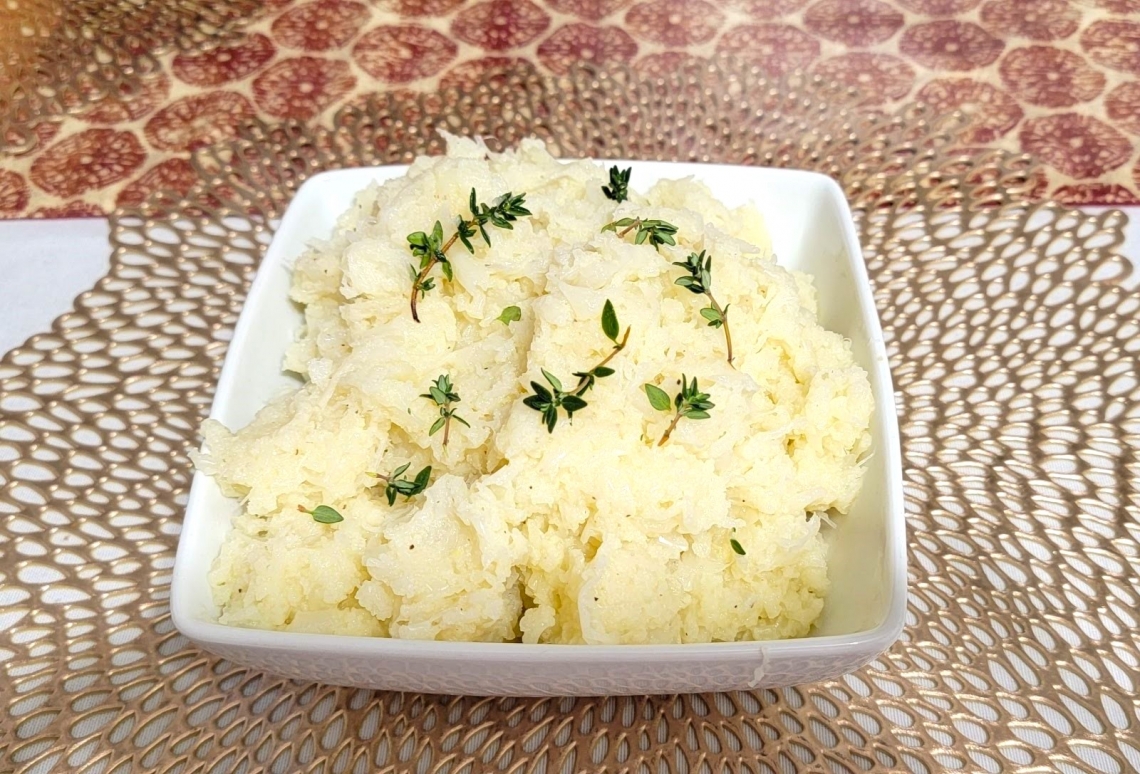 Cauliflower Mashed "Potatoes"
Ingredients
1 medium (3-lb) head of cauliflower,
trimmed & cut into florets
3 cloves garlic
1 tablespoon extra virgin olive oil
1/2 teaspoon salt
1/8 teaspoon freshly ground black
pepper
For garnish: chopped fresh thyme,
extra virgin olive oil, freshly ground
black pepper
Instructions
1. Bring a large pot of salted water to a boil.
2. Add the cauliflower & garlic and cook for about 10 minutes or until the cauliflower is fork tender.
3. Drain the cauliflower and garlic, return it back to the
hot pan & let it stand for 2 to 3 minutes with the lid on.
4. Transfer the cauliflower & garlic to a food processor.
5. Add the olive oil, salt & pepper & purée until smooth. (You can also just use a potato masher or hand blender instead of a food processor). Adjust the salt and pepper to taste.
6. Garnish with chopped fresh thyme, salt, pepper, & a drizzle of olive oil.
7. Serve immediately, or store the cauliflower mashed "potatoes" in the refrigerator for up to 3 days.
Serves 4.
Nutrition
per serving: 96 calories, 3.8 g fat, 366 mg sodium, 14 g carbohydrate, 6.3 g fiber, 5.1 g protein.
Adapted from: