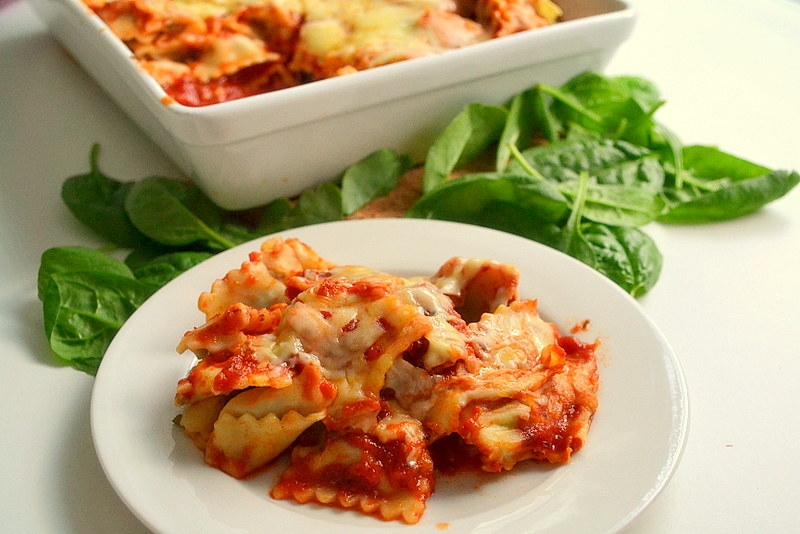 Ravioli with Ripe Tomatoes

Prep Time: 20 minutes
Servings: 4
Ready In:40 minutes

Ingredients:
2 cups chopped, ripe tomatoes
¼ cup (packed) chopped, fresh basil leaves
4 teaspoons olive oil
Dash of freshly grated lemon peel
Salt and pepper
1 bag (8 ounces) frozen cheese ravioli
Parmesan cheese
Directions:

1. In large bowl, combine tomatoes, basil, olive oil, lemon peel, dash of salt, dash of pepper. Let stand at room temperature at least 15 minutes or up to 30 minutes to blend flavors.
2. At the same time, cook ravioli as directed on label.
3. Add hot pasta to sauce and toss to coat. Sprinkle with Parmesan to serve.
Nutritional Fact:
This ravioli recipe is a good source of protein.