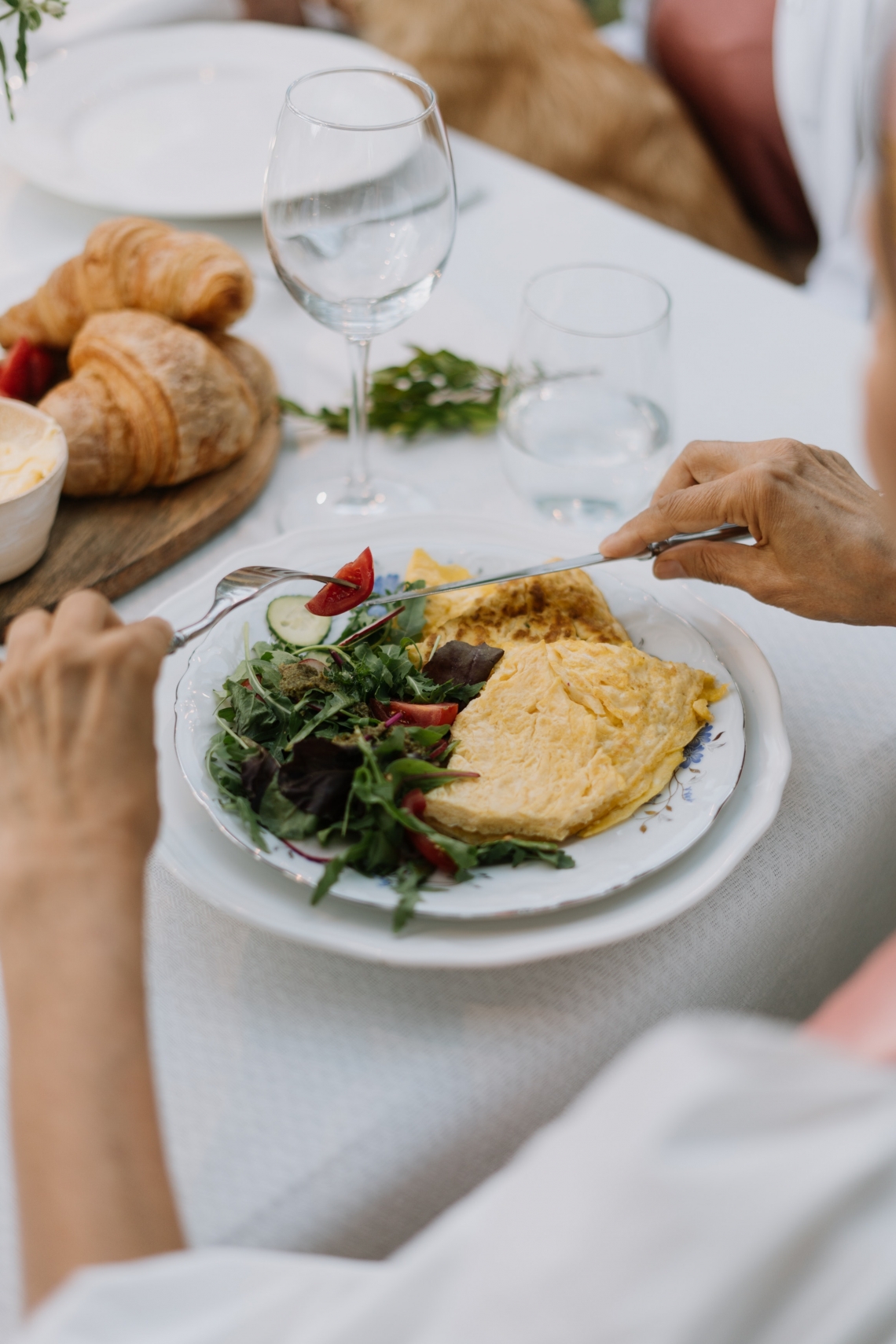 Classic Breakfast Omelette
Ingredients:
2 eggs
salt and pepper
1/2 tsp vegetable oil
1/2 cup spinach, chopped
1 finely diced tomato
Directions:
1.In a medium bowl, beat the eggs with a pinch each of salt and pepper.
2.Spread oil in a skillet over medium heat. Add eggs & cook, stirring & tilting the pan, until beginning to firm, 1-2 minutes. Sprin-kle in the spinach and diced tomatoes.
3.Fold the eggs over the filling, let cook an-other minute, flip over the omelet and cook 1-2 more minutes.