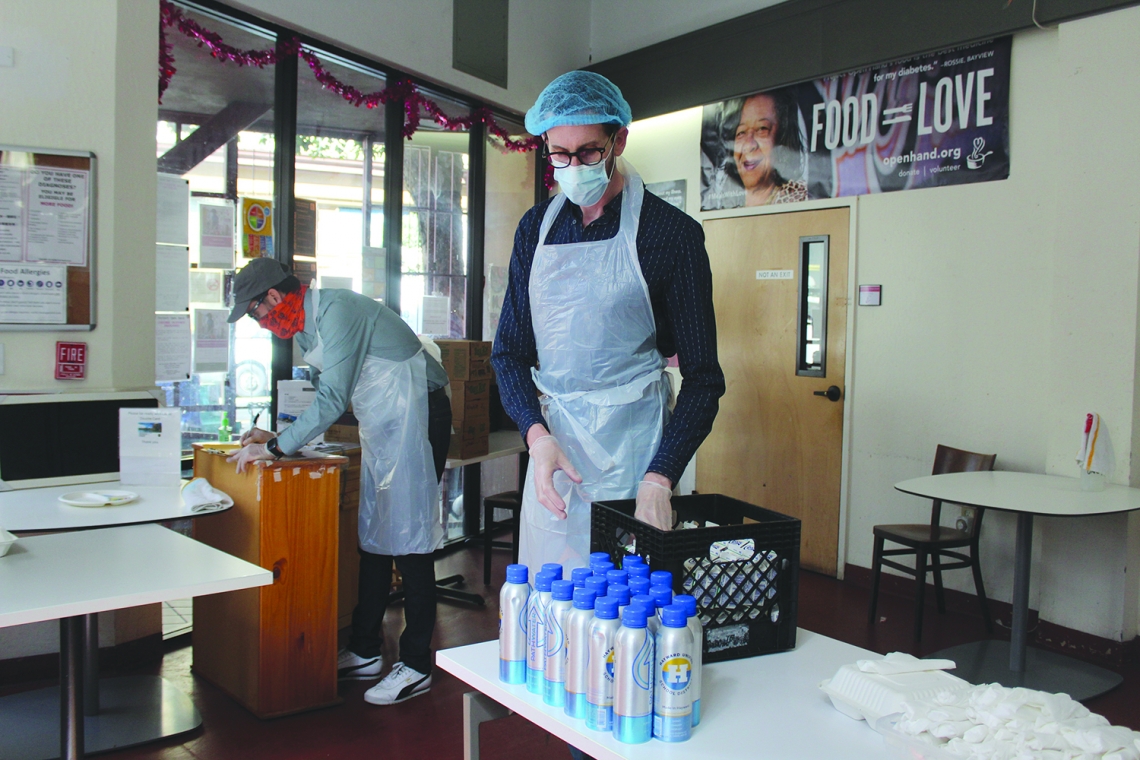 On April 14, 2020, California State Senator, Scott Wiener, visited Project Open Hand in San Francisco to support its efforts in providing critical nutrition to the community during the COVID-19 health crisis. 
During his visit, Senator Wiener spent his time preparing nutritious to-go meals that were given to seniors and adults with disabilities at our Community Nutrition space, located on the first floor of our building at 730 Polk Street. The senator spent time speaking with some of our devoted volunteers and staff members who together witnessed firsthand the impact that Project Open Hand ( has on the sick and vulnerable in the community, especially during this difficult time.
"We have a lot of people who are food insecure and who have health problems. Project Open Hand plays such a critical role in making sure that people who need healthy food have that nutritious food and can stay healthy, particularly, during COVID-19," Senator Wiener said. "The government can't do it alone. We need our non-profit partners to really make sure people get the help they need."  
The Community Nutrition site on 730 Polk has been busier than normal for the past few weeks since five of the 16 Community Nutrition sites around San Francisco have temporarily closed due to COVID-19.  Project Open Hand has begun providing frozen 7-meal packs to CNP clients who wish to pick up a week's worth of meals. 
Erika Molina, director of CNP, explains how POH has increased its capacity out of this location. 
"We have been open in the afternoon for two weeks and distributed about 2,000 meals thus far.  This take out center also supports our response to about 400 meals a day to seniors in SROs in the community, assisting the kitchen and dispatch teams with production and quality control," Molina said around the time of the senator's visit.  
We are thankful for the support of Senator Wiener, and we look forward to welcoming him back again soon!