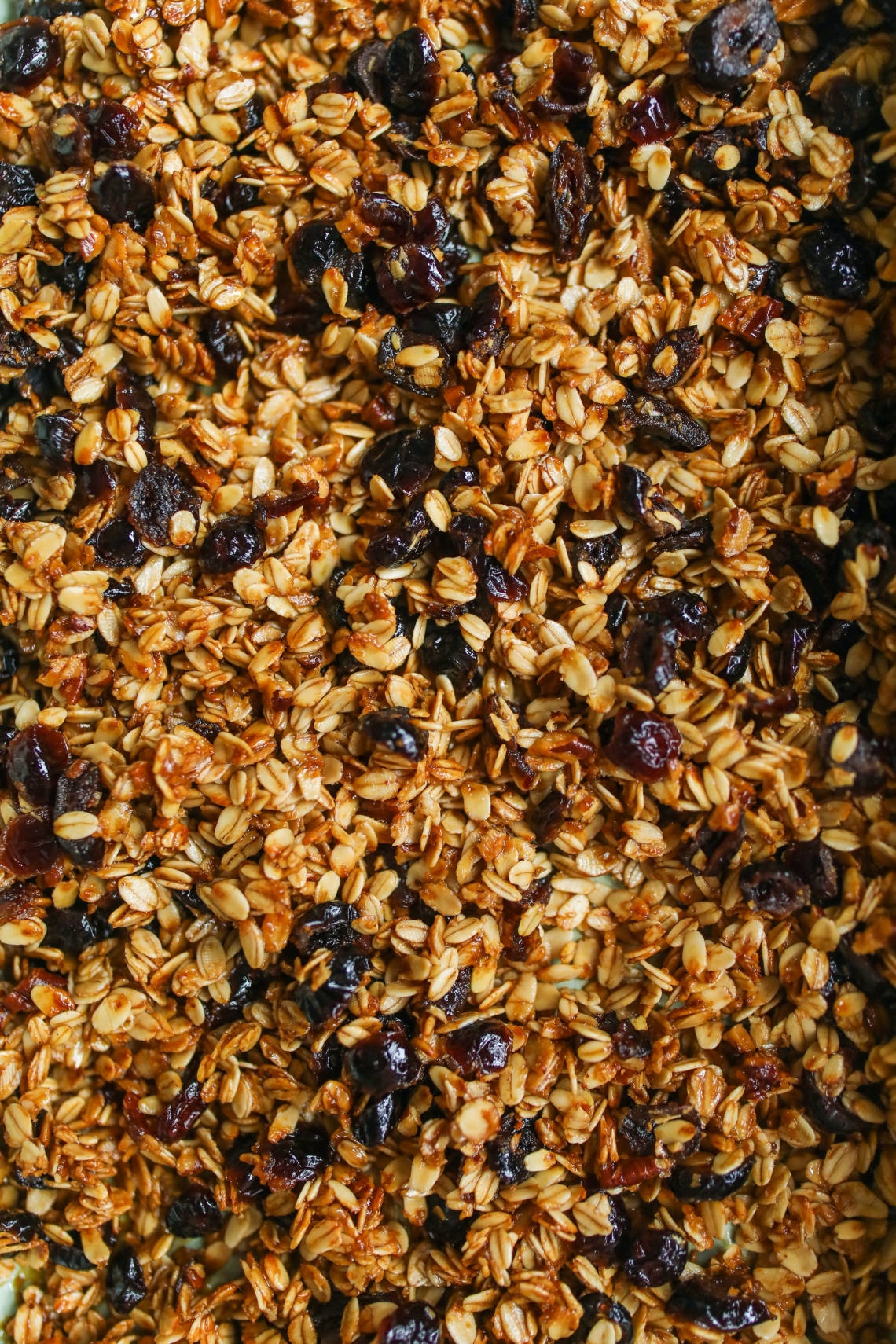 Trail Mix Granola Bar
(Yield: 12 Bars)
Ingredients
2 large eggs, beaten
1 teaspoon vanilla
1 tablespoon honey
1 cup quick oats
1 cup granola trail mix
1 cup protein trail mix
1/2 cup shredded unsweetened coconut (optional)
Directions
Preheat oven to 350ºF. Line a 9′′ × 9′′baking dish with parchment paper.
In a small bowl, stir together eggs, vanilla, and honey until well combined.In a large bowl, stir together dry ingredients.
Pour egg mixture into bowl with dry ingredients and stir until everything is evenly coated. Pour into prepared dish and press down evenly until tightly packed.
Bake for 18–20 minutes. Let cool completely and cut into 12 bars.
Nutritional Information:
This nutritious homemade trail mix provides a quickenergy boost from the carbohydrates in the dried fruit orgranola, sustained energy from heart-healthy fats,protein, iron, magnesium and an array of vitamins andminerals from nuts and seeds. It is also a good sourceof fiber to help you feel fuller longer.