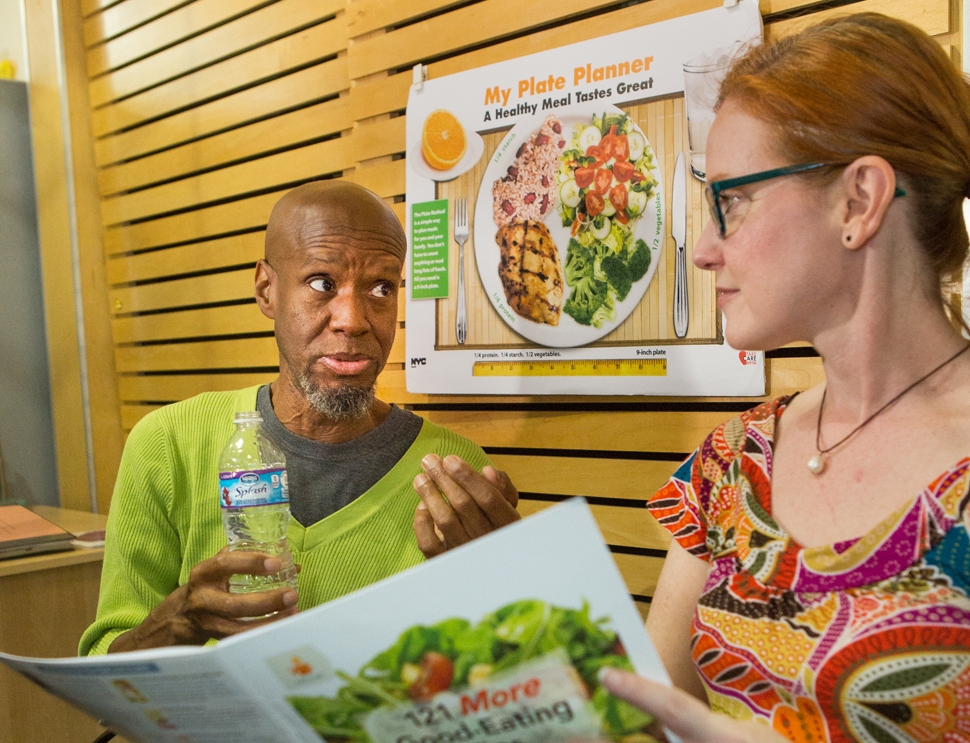 There are an estimated 6,427 people living with HIV/AIDS in Alameda County.  With 200-300 new cases of HIV reported each year, Oakland has the highest HIV prevalence within Alameda County and the epidemic remains a severe and urgent health emergency. One that takes a highly disproportionate toll on persons of color, women, and low-income individuals and families. According to the HIV Epidemiology and Surveillance Unit of Alameda County Department of Public Health, approximately 38.2 percent of people living with HIV/AIDS in Alameda County are African American and nearly one out of every five persons living with HIV in Oakland is a woman, infant, child, or young person age 24 or younger.
Since 1989, Project Open Hand has been a staple in the HIV community, providing nutritious meals and healthy groceries to those battling HIV/AIDS and other serious illnesses throughout Oakland and surrounding Alameda County. Serving over 300 HIV clients in 2018, our food is like medicine, helping clients recover from illness, get stronger, and lead healthier lives. Research has shown that good nutrition is important for long-term health, well-being, and helps maintain the immune system.  The nutritional needs of people living with HIV/AIDS are greater because the body has to work overtime to deal with a chronic viral infection and fight off opportunistic infections (Nutrition and HIV, 2019). Poor appetite, fatigue, nausea and other side effects of medications can make it hard to eat causing weight loss or vitamin and mineral deficiencies. At Project Open Hand, our Registered Dieticians meet with every client to provide a nutrition and wellness assessment to guarantee our medically-tailored meals fully support their dietary needs.  Studies have found that people living with HIV who regularly eat healthy food in the right amounts can better tolerate HIV drugs, maintain a healthy weight, and feel better overall.
Thirty five percent of our clients are diagnosed with HIV/AIDS. In a recent evidence-based research study led by Project Open Hand in collaboration with UCSF, patients with HIV/AIDS and/or Type-2 diabetes who receive complete nutrition for six months showed a 63 percent decrease in hospitalizations and 58 percent fewer emergency room visits. They also showed a 50 percent adherence to medication. This is further proof that Food is Medicine.
Information Sources
HIV in Alameda County, 2015-2017. (2018, December). Retrieved April 19, 2019, from http://www.acphd.org/media/532564/hiv-report-2015-17.pdf
Nutrition and HIV. (2019, March 18). Retrieved April 19, 2019, from https://www.thewellproject.org/hiv-information/nutrition-and-hiv
HIV and Nutrition. (2018, March 19). Retrieved April 19, 2019, from https://www.poz.com/basics/hiv-basics/hiv-nutrition