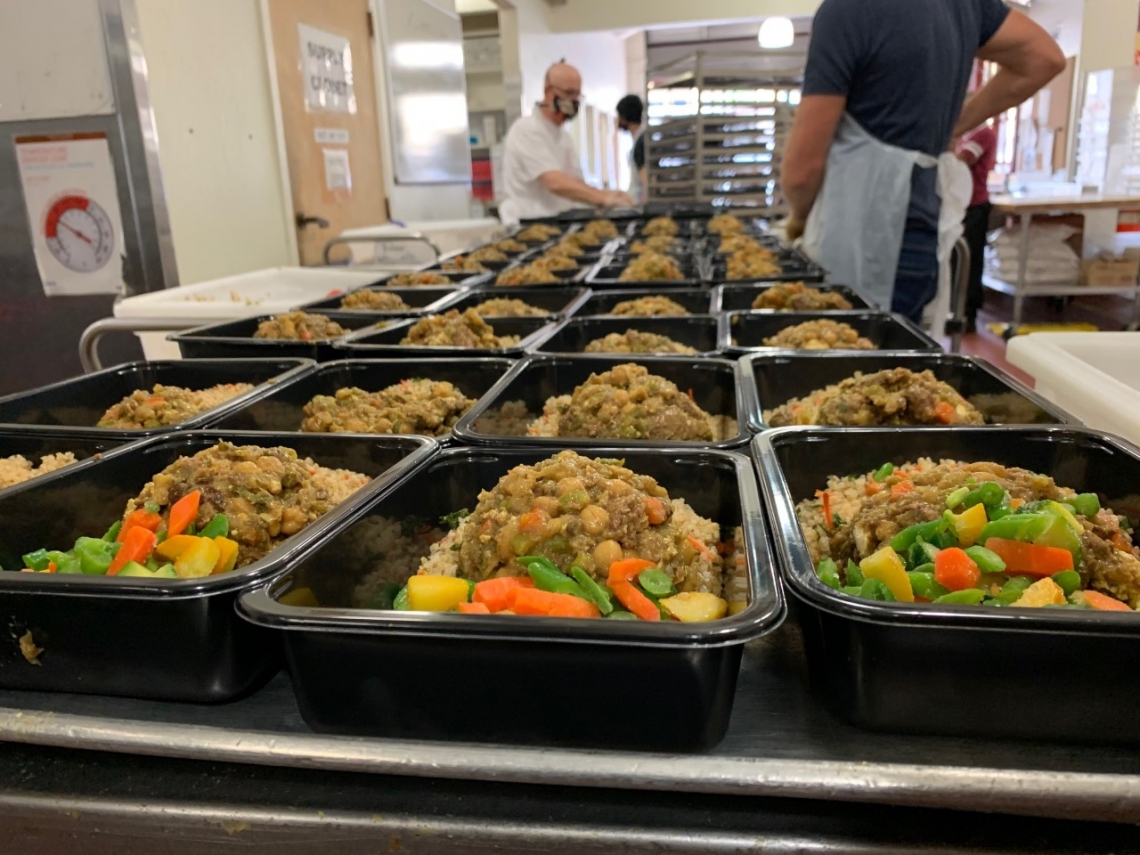 Project Open Hand Receives Grant from Gilead Sciences, Inc.
Project Open Hand (POH) received a significant boost to its mission to provide medically tailored nutrition to individuals with critical illnesses after recently receiving a grant from Gilead Sciences, Inc.  
The grant will be used to continue to provide medical tailored meal interventions to approximately 800 clients with an HIV/AIDS diagnosis or Hepatitis C (HCV) in San Francisco and Alameda Counties.  
"Gilead has been a tremendous supporter of Project Open Hand and our mission to provide critical, life-saving nutrition to our community members in San Francisco and Alameda counties since 2003. This grant helps us continue to provide medically tailored meal interventions to our critically-ill clients, many of whom depend on our services to stay on the path towards improved health," Project Open Hand Chief Executive Officer, Paul Hepfer said. 
With the funding, Project Open Hand will continue services to adults who are living with HIV/AIDS and/or HCV, with a focus on adults who are low-income, aging and critically ill.  It will also help maintain and increase mobile outreach in Alameda County where we co-locate at health clinics to reach the most vulnerable clients in need of services expanding our geographic impact in a larger county.   
The grant also ensures that Project Open Hand will provide nearly 100,000 medically tailored meals and 18,500 bags of fresh groceries, which includes 8 meals per bag (148,000 medically tailored meals) to persons living HIV/AIDS and/or HCV. 
And the grant came at a perfect time due to the rapidly changing environment surrounding COVID safety protocols. Project Open Hand continues to experience a need for more intensive service delivery to existing clients who continue to practice social distancing.  
Gilead's funding will also cover activities including, but not limited, to Medically-Tailored Meal pickup on a weekly basis in Oakland and San Francisco, healthy grocery shopping every week, regular check-ins with a registered dietitian nutritionist, and virtual outreach.