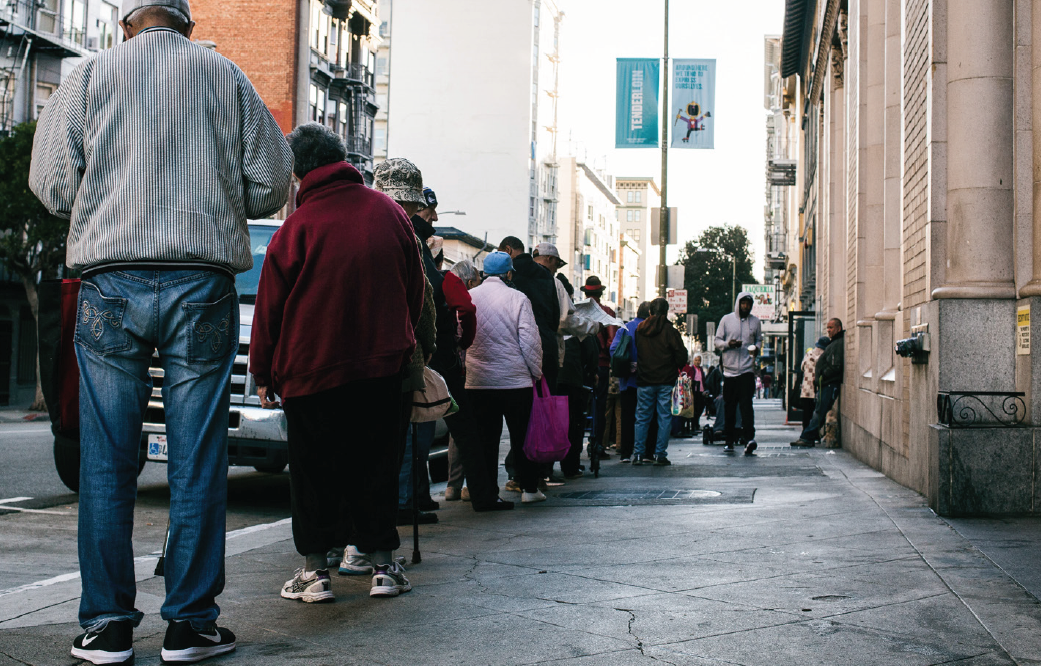 In San Francisco and Oakland, it is sometimes hard to imagine the aging of America. Our cities incubate young, bright, technology-driven individuals who are set out to make our lives easier and more automated, eager to free up time for pursuits of the mind or heart. Whether I'm running along the Embarcadero, meeting friends for a beer in Oakland's Uptown, or chopping onions in Project Open Hand's kitchen, everyone around me seems like they're getting younger every day and the world is at their feet — they move through their day seemingly without sickness, vulnerability, or compromised health. 
Yet the quiet graying crisis in health is very real and is every bit as pervasive here in the Bay Area. In fact, seniors make up 15 percent of the Bay Area population and one of every three chronically or critically ill individuals in the Bay are older adults. 
Project Open Hand began responding to this early crisis and expanded our work in nutrition to the aging community in 1998 by taking on the City's challenges in SF and Oakland to provide healthy meals at what were then called, "Senior Sites" — locations providing healthy breakfast and lunch daily. Today, 20 years later, we are the largest provider of senior nutrition in SF, serving more than 4,500 elder adults, but we are so much more than a meal service. We are sharing stories and creating community. We are singing, dancing, laughing and engaging alongside our clients. We are facing the challenges of nutrition, depression, and social isolation head-on and awakening hope by providing a space for dignity, community, and a commitment to our neighbors ongoing good health. 
If you stop by our Community Nutrition Program sites, you'll see the magic of young engineers from workplaces like Lyft and Salesforce volunteering and serving meals. You'll find our staff leading nutrition education games that demonstrate to our clients how nutrition can counter the effects of diabetes and heart failure. 
Project Open Hand Community Nutrition Sites serve our seniors from more locations in SF than there are McDonald's, Jack in the Box, and Wendy's, combined! With the support of young professionals and people like you, we can continue to confront this quiet crisis through nutritious meals with love.