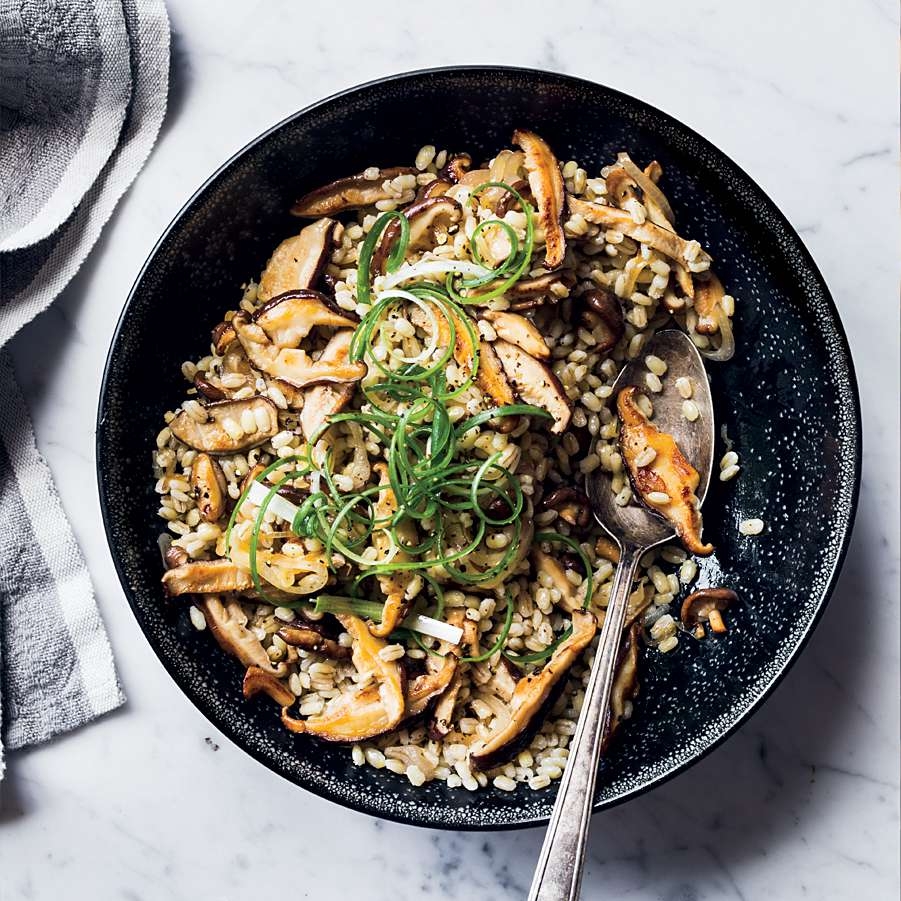 Warm Shiitake-Barley Salad
Serves 4
Ingredients:
1 cup barley
1/4 cup extra virgin olive oil
12 ounces of shiitake mushrooms
1 cup onion, chopped
2 tablespoons fresh lemon juice
Salt and pepper, to taste
Sliced scallions to garnish
Directions
In a large saucepan of boiling water, cook the barley until tender for about 30 minutes. Drain water and set aside cooked barley.
In a large skillet, heat olive oil. Add in the mushrooms and onion and cook over moderate heat, stirring until golden and tender for 5 - 7 minutes. 
Stir in lemon juice and barley and season with salt and pepper. Transfer to serving dish and garnish with scallions. Enjoy!