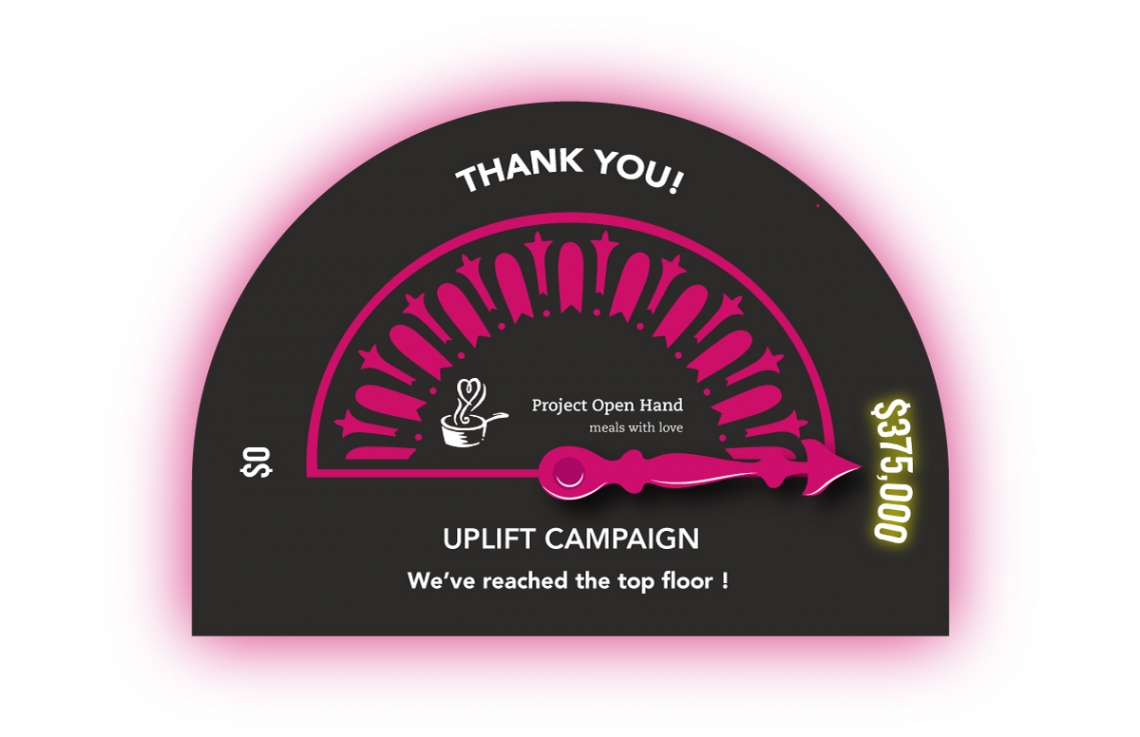 We reached the top floor because of you!
In early May, we asked you to join our Uplift Campaign to help us fix our aging elevators and to support all of our life-saving programs. 
We are excited to announce that because of all donations received in May and June, we met our match goal of $375,000. That means your gift had double the impact and was matched dollar-for-dollar, thanks to the commitment of a group of generous donors and our Board of Directors.
For the past two months, supporters like you made a donation to help our clients, staff, and volunteers; many of whom rely on our elevators to travel throughout our building.
And your gift also helped many of our neighbors who visit 730 Polk Street. Our historic building is a multi-service health center that caters to the needs of many of our surrounding community members. Not only do they receive life-saving nutrition from us, but they also receive important, critical health services from three other health service organizations in our building. 
As wheelchair- bound client Bobby said, "I'd be really scared if I was upstairs in the Grocery Center and had all my groceries and the elevators shut down."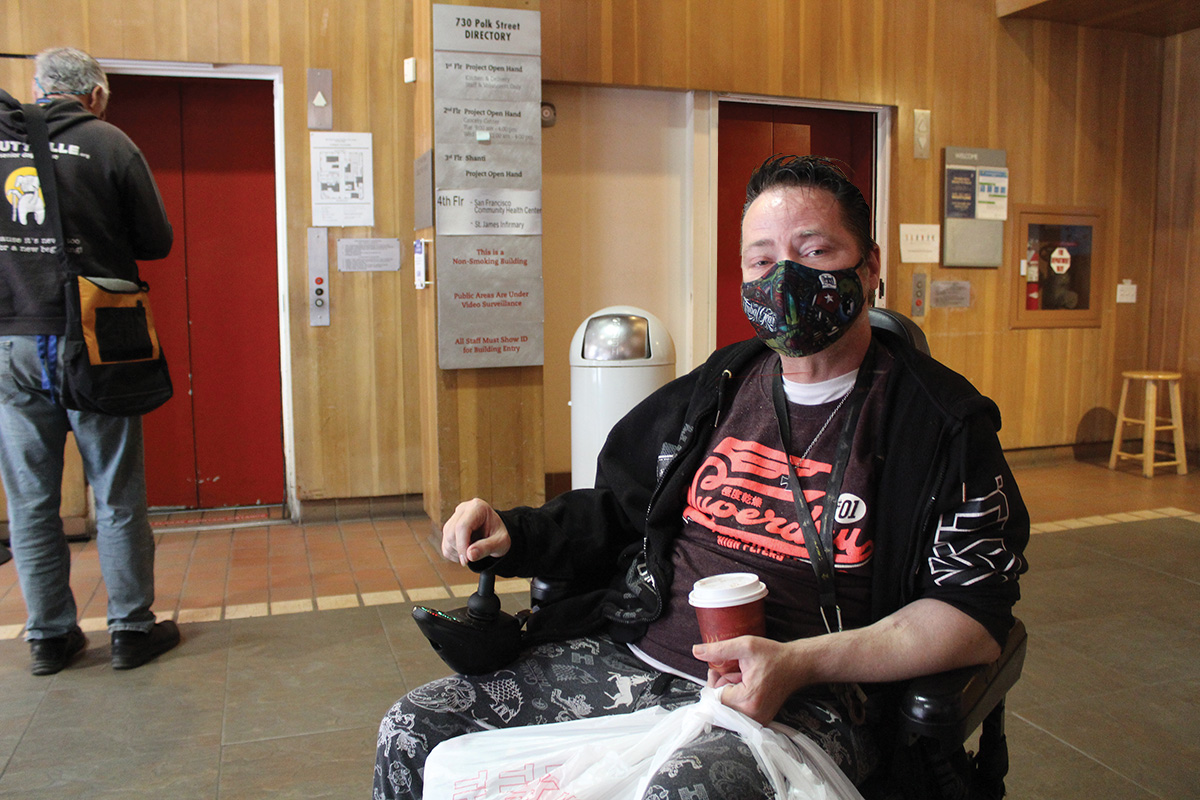 With your support, I am happy to say that this will no longer be a worry for many of our clients, staff, volunteers, and visitors.  
Along with our thanks to you and hundreds of others, we would also like to recognize a few donors for their generous commitment: Ashrafa and Shabbir Anik, Sharon Davidson, Connie Ellerbach Charitable Fund, Hellman Foundation, Tinna Ho, The Humanist Fund, Lillian Lincoln Foundation, Michael and Mary Osborn, and Liz Velarde.
Thank you again for your amazing generosity. Our clients, like Bobby, will continue to receive life-saving nutrition without interruption because of you.