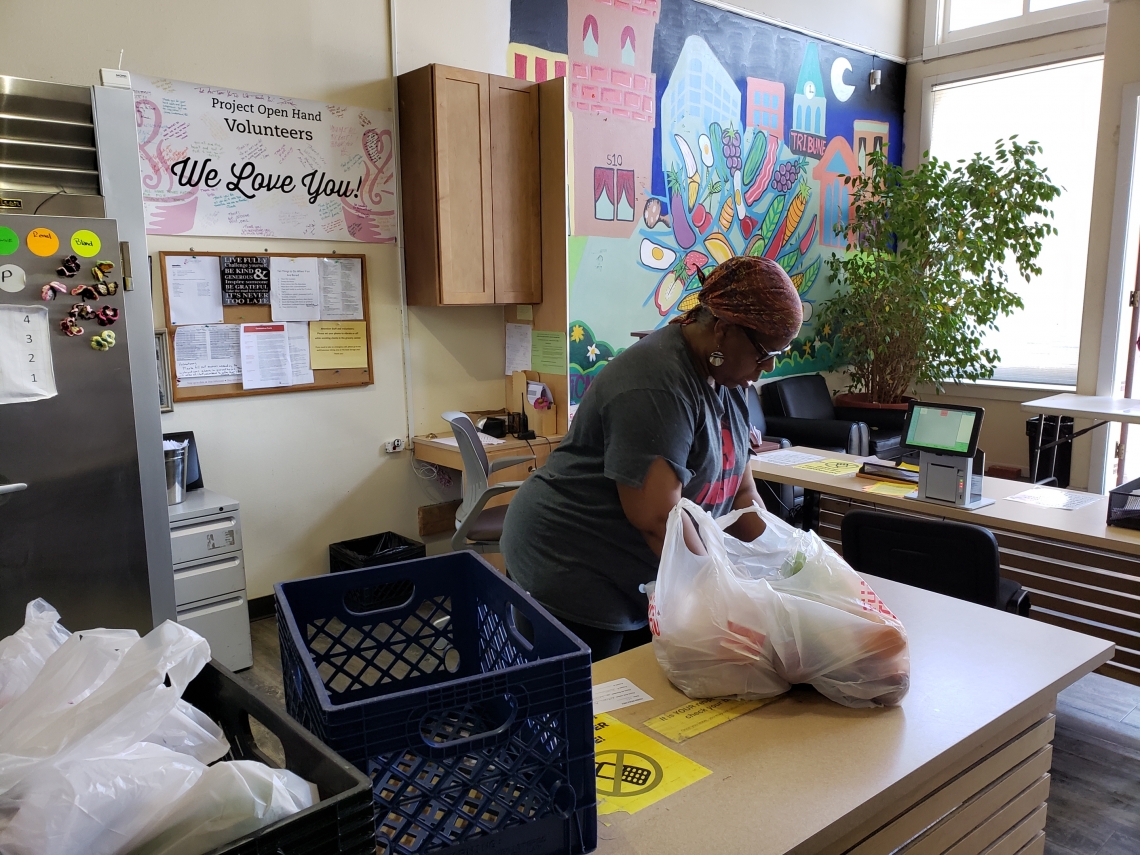 The Project Open Hand Oakland Grocery Center has seen many changes over the past few months. COVID-19 has impacted the number of clients we serve, how we service them, and the number of volunteers we have had.  
In March, when the Bay Area shelter in place order was implemented, our clients continued to come in regularly, but our process changed like everywhere else - clients were required to wear a face covering, maintain a six-foot distance, and we limited the number of people entering the building at a given time.   
The number of frozen meals and groceries provided to our clients have steadily increased in the past three months – from 4,100 in February, 4,600 in March and 6,300 in April. 
Home meal deliveries have also increased significantly over the past few months.  The amount of deliveries doubled from March to April - from 500 meals a week to 900.  Our delivery numbers will continue to grow with the start of our new contract with Alameda Alliance for Health, which focuses on delivering meals to their members at greatest risk for COVID-19.  In addition, we received additional funds from the Ryan White HIV/AIDS Program to focus on delivering groceries to our HIV/AIDS clients.   
We have been humbled by the outreach from the community who reached out to help us via donations or volunteer time.  Community members who have been furloughed from their jobs or were working from home inquired about volunteering for us while they had flexibility in their schedules.  We have also been very grateful to our staff members who stepped in to supplement volunteer shifts during this time. 
As the largest medical nutrition provider in Alameda County, the Oakland location continues to provide life-saving nutrition to clients despite the impact on operations. 
It's what we do.