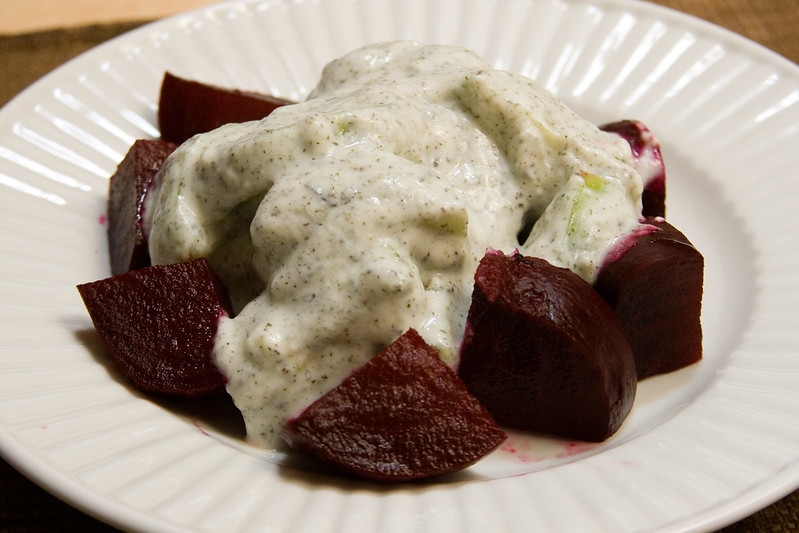 Cucumber Yogurt Dipping Sauce
Ingredients
1 small cucumber, diced orshredded
6 oz yogurt, plain
1 teaspoon lemon juice & zest
1 teaspoon garlic, crushed
1 tablespoon dill
Salt and pepper to taste
Directions
Shred cucumbers and sprinkle with a teaspoon of salt. Place in a colander for about 20 minutes. Squeeze out extra water with a paper towel or leave overnight. Transfer to a bowl.
Combine all ingredients and mix until creamy. Adjust seasoning to taste. Serve chilled.
Dip vegetables in sauce such as broccoli, celery, carrots, cucumber, bell pepper, and zucchini, or top in soup or salad.
"Roasted beets with Cucumber yogurt salad" by bobjudge is licensed under CC BY 2.0.