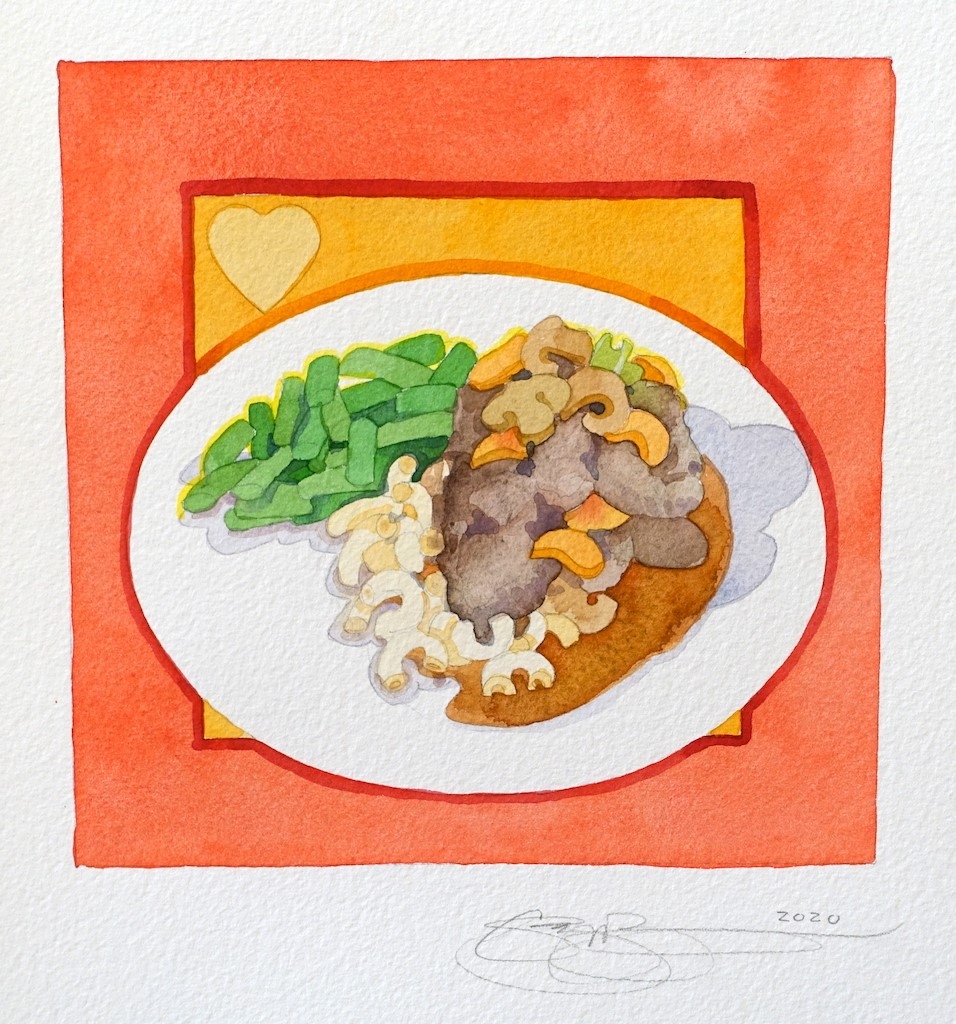 Beef and Mushroom Stew
 
Ingredients
2 ½ tbsp. oil, canola
4 tbsp. flour, all purpose
1 ½ tbsp. oil, canola
22 oz. mushrooms, fresh, sliced
2 tbsp. oil, canola
2#, 10 oz. Beef, Stew Meat, Raw, ½ x ½
3 cups water
9 oz. Celery, ¼" diced
9 oz. carrots, ¼" diced
¼ cup parsley chopped
Directions
Heat 2 ½ tbsp. oil in medium stew pot. Slowly whisk in flour and stir well. Cook slowly until brown color develops. Set aside.
Mushrooms - toss lightly in 1 ½ tbsp. oil. Spread evenly in a greased pan. Roast in a preheated oven at 350F oven for 20 minutes. Let cool and set aside.
Heat 2 tbsp. oil over medium high heat. Sear diced meat and brown on all sides stirring occasionally for 5 minutes. Add water, cover & bring to a boil.
Simmer for 10 minutes. Add Lower heat, add celery and carrots, and simmer until meat and vegetables are tender. Make sure you have at least 1½ cups of liquid in the saucepot. Feel free to add a little more. Add brown roux to stew, stirring to keep smooth and free of lumps. Liquid will thicken quickly.
Keep stirring as you add the roasted mushrooms and chopped parsley.
At Project open hand, we may serve this Bland Menu item with white rice or white pasta and green beans.
Nutritional facts for Bland Beef & Mushroom Stew
Calories 333, kcal Carbs 9.3 gm, % Cal/Fat 54.5%
Protein 28.6 gm, Fat 20.1 gm, Fiber /Dtry 2.3 gm
Sodium 124 mg, Chol 69 gm, Calcium 37mg