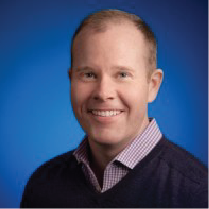 BOARD CHAIR
Mike Henry, Managing Director, Google
Mike Henry oversees Google teams that help the world's leading financial services companies get the most out of the web. Over 14 years at Google, Mike has led sales, marketing, and operations teams across the US and globally, with a passion for marrying innovative technology with great marketing ideas to help companies better serve their customers. Mike is also a leader in fostering DEI within Google and beyond. His work at POH is informed and inspired by the wisdom of his partner – a naturopathic physician dedicated to integrative care. Mike earned his MBA from Stanford and his AB from Dartmouth.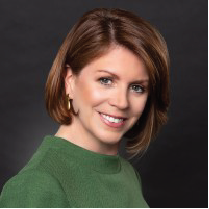 BOARD VICE-CHAIR
Ruth Yankoupe, Vice President Customer Experience, Getaround
Ruth is Getaround's Vice President of Customer Experience. She leads the company's trust & safety, claims & insurance and community experience functions. Ruth is passionate about advocating for her customer, her team and Getaround's mission. In previous roles Ruth has been responsible for managing enterprise accounts management, global call center leadership for both sales and service and strategic sales channel development. Ruth adores her family (she is the self-proclaimed "favorite Aunt" to 12 nieces and nephews), her friends and giving back to the community. She is also an avid skier and thoroughly enjoys everything about living in the Bay Area!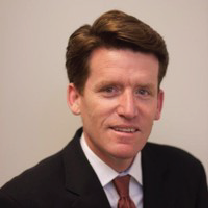 FINANCE CHAIR
John Colton, Executive Director, Finance, Kaiser Permanente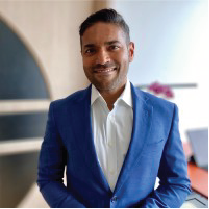 SECRETARY
Aditya Wakankar, PhD, Senior Director, Sangamo Therapeutics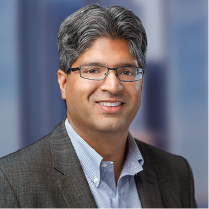 Vishwa Chandra, Partner, McKinsey & Company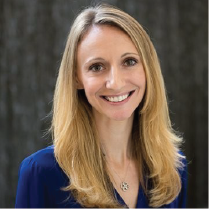 Jennifer Wieman Petraglia, Global Nonprofit Success Manager, Splunk
Jennifer is based in San Francisco and works at Splunk on the Global Impact team. She oversees Nonprofit Success and manages the Splunk Pledge program, which donates Splunk technology and training to nonprofits. Before joining Splunk, Jennifer worked at Salesforce. She grew up in Texas and holds a B.A. in Communications from Trinity University, where she also played all four years on the Women's Basketball team. Outside of work, Jennifer loves to be involved in her community through local nonprofits and can be found running around the Bay Area with her partner and two children. Jennifer and her family love to spend time outdoors, explore museums, and go on adventures around the Bay Area.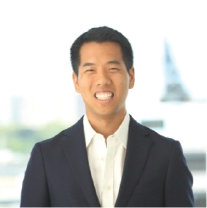 Andrew Chang, Analyst, Osterweis Capital
Andrew Chang is an investment professional at Osterweis Capital Management, a San Francisco-based asset management firm.  He holds a BS from Stanford University and MBA from The Wharton School.  Andrew has been involved with Project Open Hand since 2014.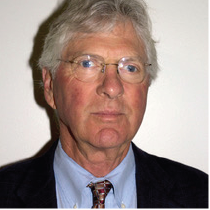 Dr. Preston Maring, M.D.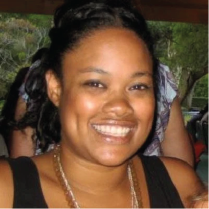 Ginny McSwine, Senior Marketing Director, Global Demand Generation, Salesforce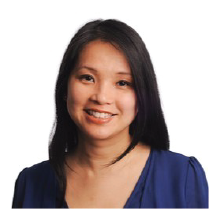 Theresa Ng Chang, VP, Strategy & Operations, Legal & Global Affairs, Splunk
Theresa Chang is V.P., Strategy & Operations, Legal & Global Affairs at Splunk Inc., a security and observability data platform provider. Theresa has responsibility for developing and executing Splunk's legal and global affairs strategy and managing the department's global infrastructure and operations. She previously served as legal counsel to Autodesk, Inc. and Lucasfilm Ltd. and co-led the S.F. Bay Area chapter of the Corporate Legal Operations Consortium (CLOC). Theresa began her career as an associate at Morrison & Foerster LLP. She holds a B.S. from the Massachusetts Institute of Technology and a J.D. from the University of Pennsylvania Law School.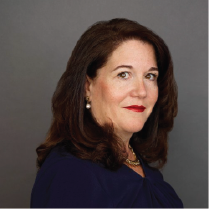 Andrea Wilkinson, Sr. Director, Patient Advocacy, Zogenix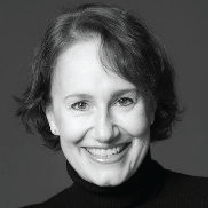 Helene York, Head of Social and Environmental responsibility, ISS Guckenheimer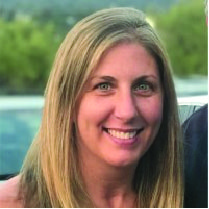 Jennifer Drimmer-Rokovich, SVP, Corporate Legal Affairs & Secretary at Exelixis
Jennifer is an experienced public company counsel and executive leader with extensive experience representing public companies in corporate governance, contracting and legal operations. She began her legal career as an attorney at Morrison & Foerster LLP. During her tenure at the firm, Jennifer represented and counseled many companies with respect to both business and legal issues, including corporate governance and securities law compliance, mergers and acquisitions, strategic transactions and board of directors counseling. As Senior Vice President, Corporate Legal Affairs and Secretary for Exelixis, she is responsible for corporate governance and public company reporting, general contracting, support of G&A business units and legal operations. She has helped oversee the evolution of Exelixis' legal department into a high-performance organization with a commitment to service and excellence. Jennifer holds a JD from the University of California, Davis and a BA from the University of California, San Diego. She is admitted to practice law in California.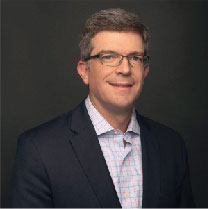 Richard Long, Principal at Cercity Partner
Rich is a Principal based in the San Francisco office. Rich takes a holistic view of clients' financial situations to help ensure their investment assets are working in harmony with the financial planning components. He helps clients navigate financial matters and investments so they can focus on the things that matter most to them.

Before joining Cerity Partners, Rich was the Director of Wealth Management at B|O|S where he measured success by earning client trust, making decisions in a timely and objective manner, and growing the firm's reputation of integrity and personalized service. Prior to joining B|O|S, he spent over a decade as an investment strategist and was responsible for asset allocation positioning, client portfolio construction, and investment research. As an Investment Committee member at a previous firm, Rich focused on delivering attractive risk-adjusted returns to enable clients to meet their investment objectives.

Rich earned his Bachelor of Science from Lehigh University and Master of Business Administration from Anderson School of Management at the University of California, Los Angeles. He holds the Chartered Financial Analyst (CFA) designation and is a member of both the CFA Institute and the CFA Society of San Francisco.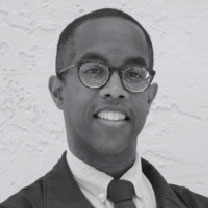 Arthur Wood, Medical Director for Accountable Care - Office of Population Health at UCSF Health
Arthur Wood is an Anesthesiologist and Pain Physician at the University of California, San Francisco. Arthur has a deep experience in designing and launching value oriented care pathways for risk-bearing health delivery organizations and a particular interest in software and biomedical devices. 
Board Meeting Schedule FY21 (rev. Aug 2021)
Location: 730 Polk Street, San Francisco 94109
Thursday October 21, 2021
Thursday December 16, 2021
Thursday February 17, 2022
Thursday April 21, 2022
Thursday June 16, 2022
Thursday August 19, 2021