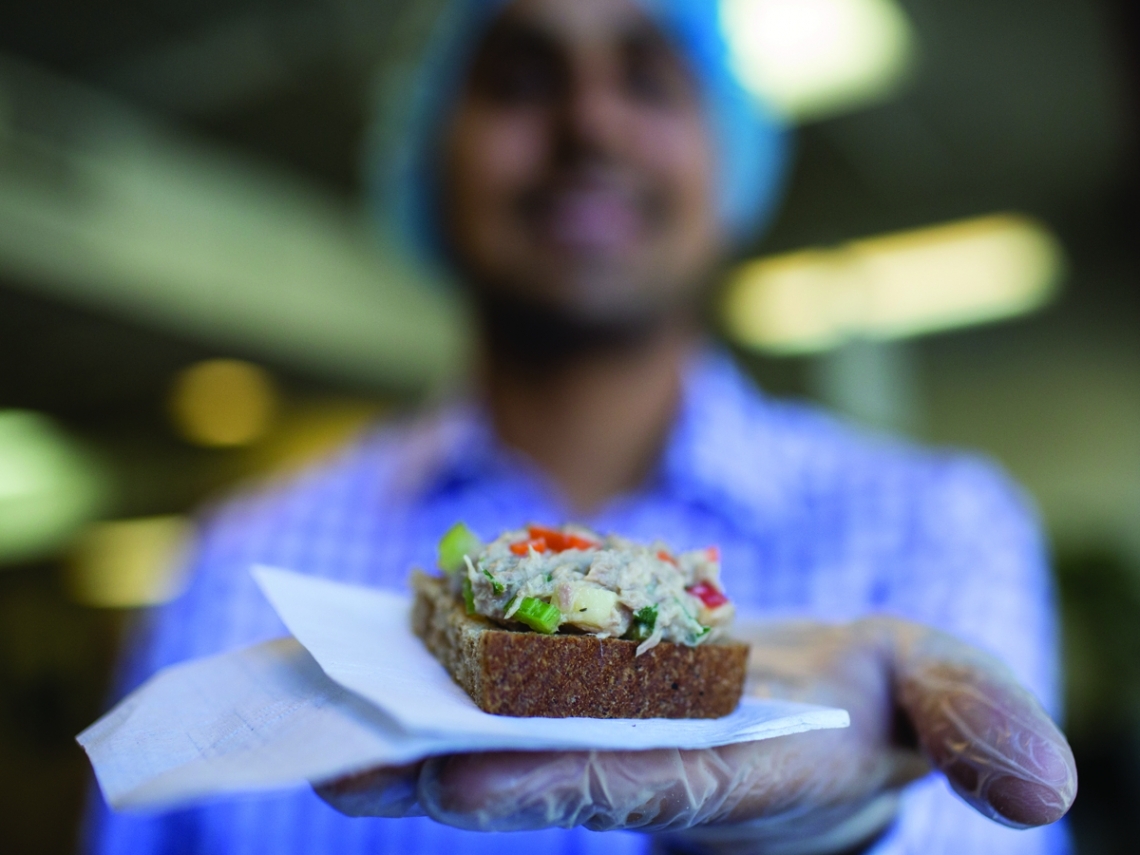 Tuna Salad
Ingredients (Serves 1) 
 
1 can of tuna in water, drained 
¼ cup unsweetened yogurt 
1 tbsp. lemon juice (optional) 
1 small pear, chopped 
1 stalk celery, finely diced 
1 small carrot, grated 
1 tbsp. fresh or dry parsley 
Salt & pepper to taste 
Preparation 
Drain tuna. Add to a bowl with chopped pear, celery, and carrot. 
Add yogurt and lemon juice. 
Add herbs and spices. Stir together. Serve on slice of whole wheat bread, in a whole wheat pita, or on whole grain crackers. 
Note: Lemon juice is not required. Using it will make end product thinner and make the fish taste more subtle. Adding a tablespoon of mustard in place of lemon juice works as well.