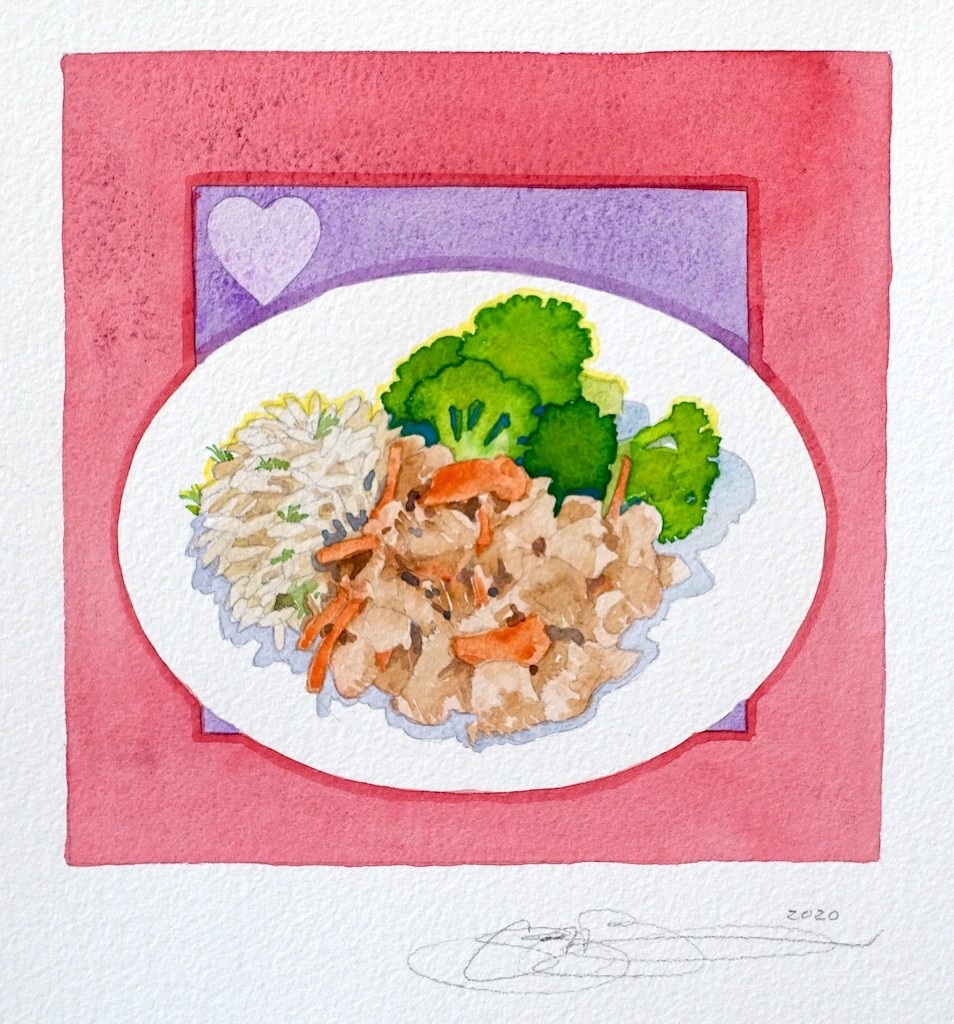 Chicken Tinga 
Ingredients
1 ½ tsp Oil canola
26 oz. Chicken Thighs, Raw Diced
6 oz. Carrots, ½" diced.
6 oz. Onions, ½" diced
1 oz. Garlic cloves chop
24 oz. Tomatoes canned diced
16 oz. Tomato paste canned
7 oz. Peppers Chipotle canned, in Adobo sauce
2 ½ tsp. Vinegar wine red
3 cups. Ketchup tomato canned
1 ¼ tsp. Cumin ground
1 ¼ tsp. Oregano dried
1 each Bay leaf dried whole
½ tsp. Black pepper ground
1 tsp Salt kosher.
8 oz. Coleslaw mix (cabbage & Carrots)- pre- shredded.
Directions
Beforehand, dice and keep separately, carrots, onions, garlic cloves.
Open and drain Diced Tomatoes.
In a large container, puree together the drained diced tomatoes, ketchup, tomato paste, chipotle peppers and vinegar.
Over Medium fire, Heat your large braise or stew pot and add oil to heat.
As oil starts to smoke, add diced chicken, spread evenly in pot and allow to sear on all sides, stirring occasionally.
Add diced carrots, onions and garlic, stirring allow veg. to cook.
Continue cooking, allowing access moisture to cook off.
Stirring, add salt and pepper, and dried herbs.
Add pureed tomato mixture, stir into chicken and veg, lower heat, cover and simmer for about 10 minutes. Stir occasionally so it does not burn.
Stir in coleslaw mixture, and remove from heat. Allow to sit for 5 minutes, as the shredded veg melts into the dish.
Taste and adjust salt and pepper if desired.
Serve hot over a side of Brown Rice and Green Beans to complement the chicken.
This new favorite dish of our clients was contributed by the proud mother of one of our chefs, Passed down through their family.
Calories 180kcal Carbs 11.0 gm
Proteins 18.3 gm Fat 7.2 gm
Sodium 383 mg Chol 91 mg
Calcium 51 mg